Getting your OtO unit set up for the first time? You've come to the right place. Start here for everything you need to know about getting your device set up quickly.
What's in the box
Each OtO box comes with:
An OtO unit
Steel mounting bracket with wood screws and thumb screws
Quick start guide
50-foot cable wall adapter
What else you need:
Optional:
OtO External Solar Panel (coming soon)
Drill and level, if you are mounting on a fence or wall
Lock and chain
Using your OtO Device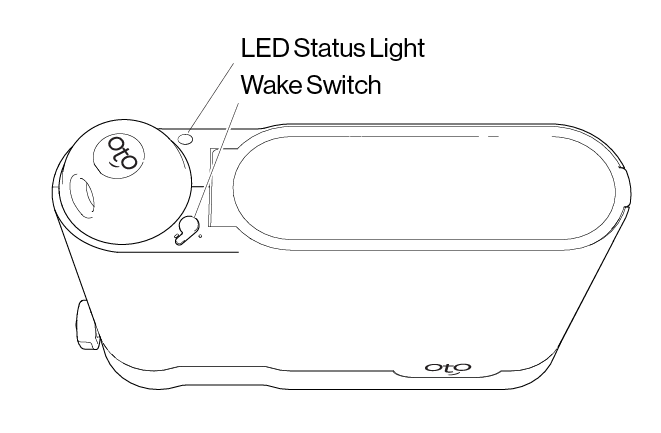 Understanding the Wake Switch
📝Note: Some models may have a button instead of a switch.
To conserve battery power, OtO sleeps most of the time! It wakes up every 5 minutes and looks for commands from the cloud (you'll see it blink blue and then green).
If you are interacting with OtO and want to wake it up sooner, for example if you are using Manual Water or Manual Solution Application, turn the switch to wake OtO up.
If you are not physically with the device to wake it up, it will water on the next wake cycle.
Understanding the LED Light
Light Color
Light Type
Description
Red

Solid

Charging

Important: You may see your OtO device LED light turn red in very low sunlight. This behavior is expected, however it needs to be in full, unobstructed sunlight in order to charge enough to operate without issues.

Teal / Turquoise
Solid
Updating to latest firmware

Blue

Blinking
Looking for Bluetooth

Blue

Solid
Connected to Bluetooth
Green
Blinking
Waiting for actions from the cloud

Green

Solid
Watering
📝Note: LED may alternate red and any other color while it is charging and performing another activity at the same time. This is normal.
Step 1: Charge OtO Overnight
Your OtO device comes with a partial charge, but we recommend that you charge the device overnight using the provided wall plug prior setting up for the first time.
If the LED indicates solid red, this means the device is successfully charging. Note that once the battery is full, the light will turn off.
To plug in OtO: There is a plug on the bottom of the device that is protected by a waterproof cap. Use a screwdriver or a key to leverage the plug out from under the device. Remove the waterproof cap and connect it to the provided wall cable (shipped to you inside the device).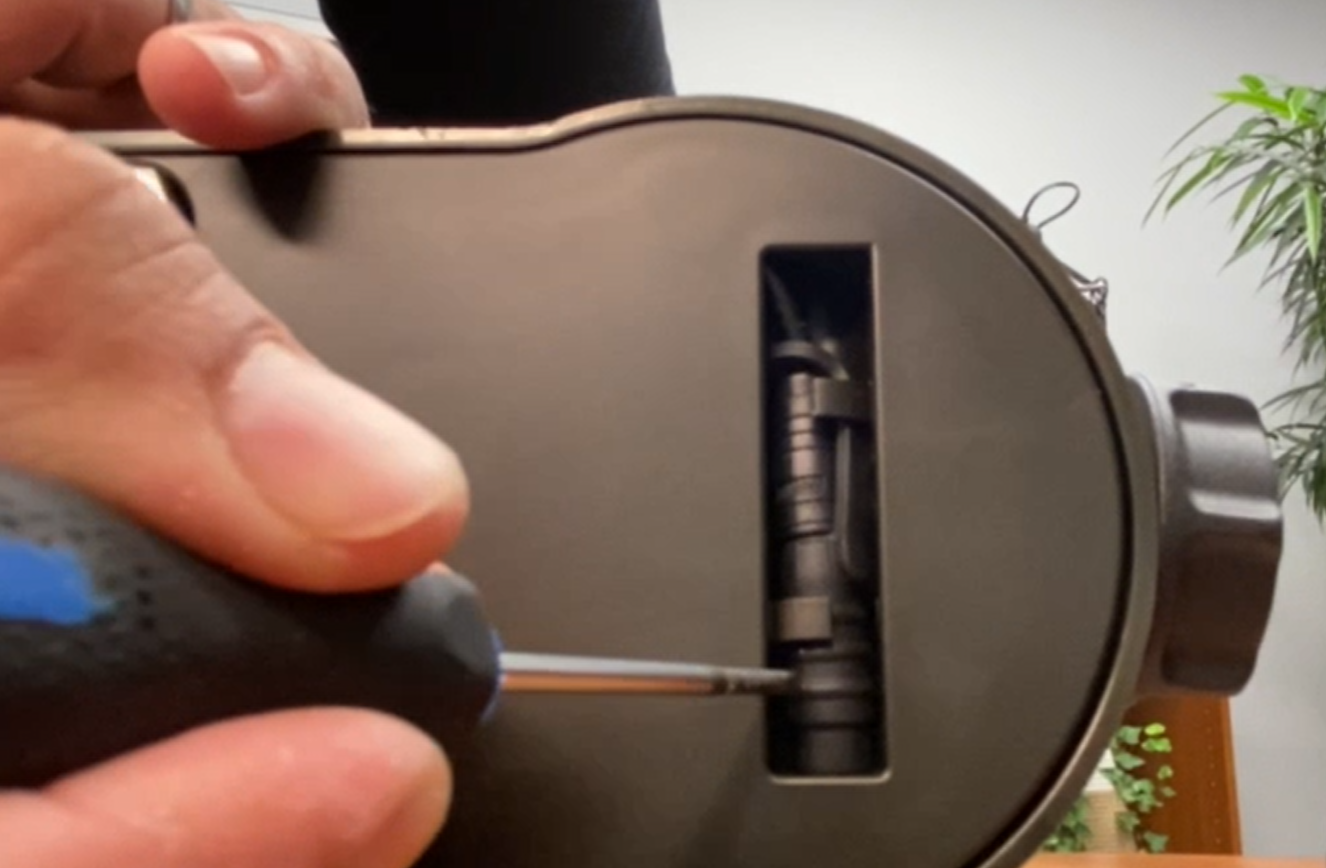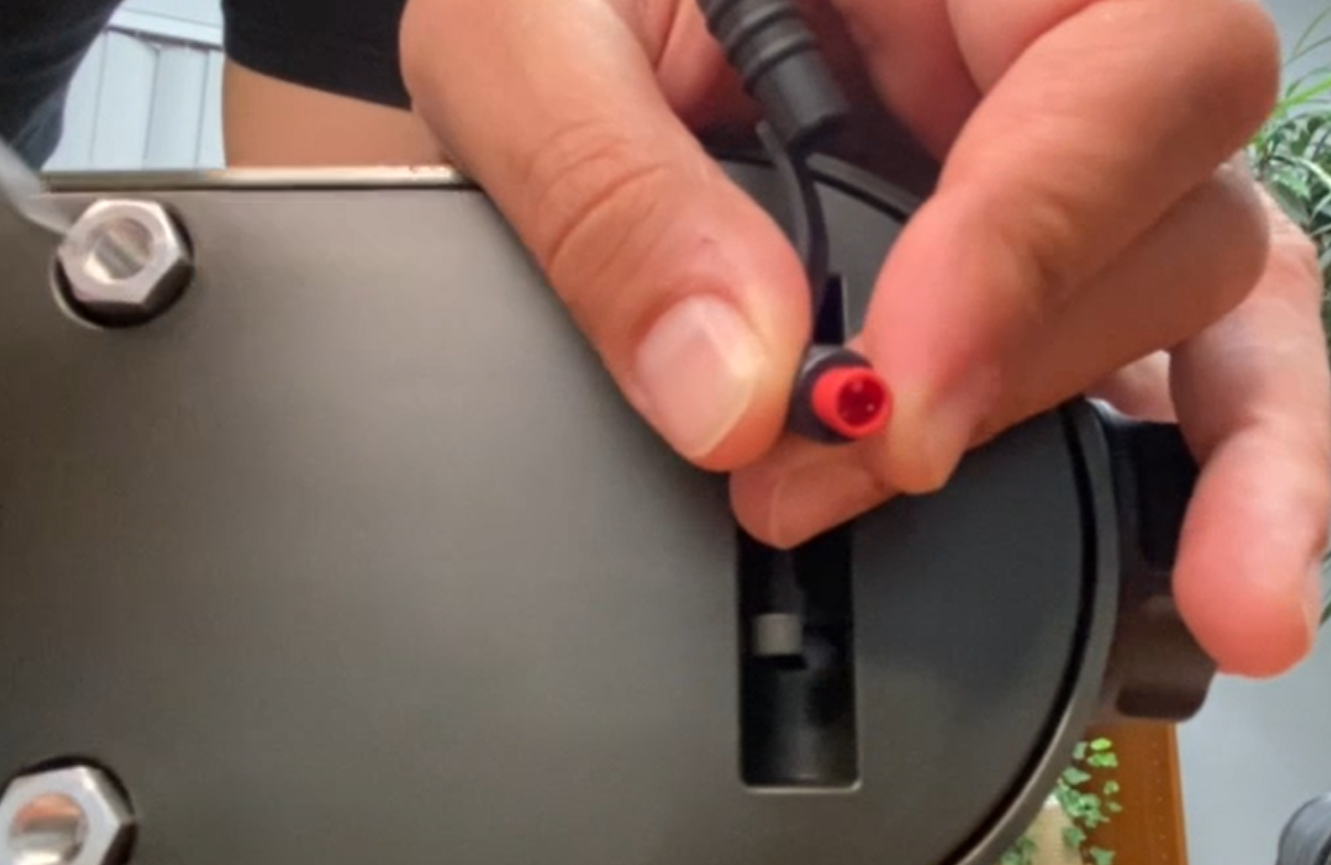 Step 2: Choose a location
Consider the following when you are picking a location to install OtO:
Range - Each unit has a minimum reach of 2 feet, and a max reach of 30 feet at 5.6 GPM.
Water - To maximize your flow rate, use a high-quality hose with an ID of at least 5/8 inches. Remove any connectors, kinks, or bends that might limit the flow.
Wi-Fi - OtO requires excellent connectivity to 2.4 GHz Wi-Fi signal. It will not work with 5 GHz.
Power - OtO can be entirely powered by the on-board solar panel IF it receives at least 3 hours of direct sunlight per day. If you live in a shadier area, we suggest using the included power cable or purchasing the External Solar Panel accessory. You will know if the device is charging when the LED status light glows

red

.
Caution: Pressurized hose may burst in high heat. Do not leave your hose pressurized and exposed to the sun.
In order to keep your drinking water safe from contamination, the faucet that OtO will be connected to needs protection from the possibility of water flowing backward. Commonly known as a backflow device, government regulations specify what type of backflow device is required to adequately prevent water from flowing backward when a device such as OtO is connected to the water supply. Since the type of backflow device and maintenance schedule required by regulation varies at the city level, OtO is not responsible for damage or harm caused by not installing and maintaining the appropriate backflow device for your area.
Refer to our Placement Guide for full details.
Step 3: Pair device
Bring your device to the location that you'd like to install it. Before mounting or securing it, we highly recommend you make sure the Wi-Fi signal is strong enough by pairing it to the app.
Download the OtO Lawn app from the Apple App Store® or Google Play® store.
Create an account.
Follow the prompts to add a new device, connect to Bluetooth and your home's Wi-Fi network. You will know if it is connected to Bluetooth when the status light glows solid

blue

, and it is connected to Wi-Fi when the light glows solid

green

.
Device will run a firmware update. This can take up to 5 minutes.
Once you can name your device and the firmware has finished updating, you can begin mounting your device.
Step 4: Securing device
The OtO unit must be secured using the steel mounting bracket in the ground or on a fence.
Caution: Do not operate the device without securing it properly. Pressurized water will cause the device to tip over potentially damaging the device and will cause any solutions to leak.
Ground Installation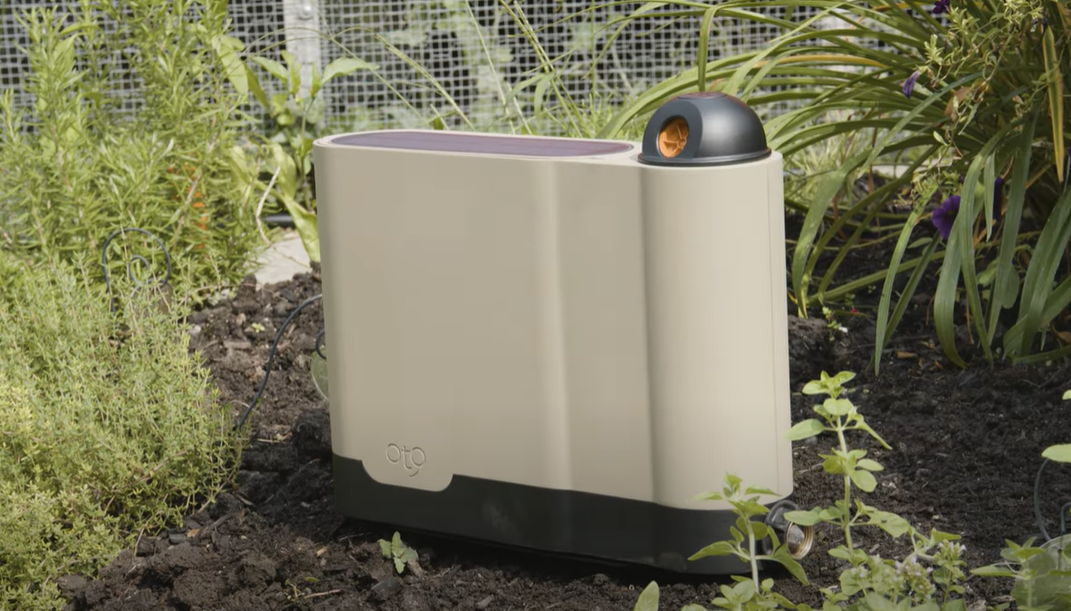 Push the mounting bracket into the ground until the top is flush with the surface. Use a blunt piece of wood as a mallet, if necessary. If your soil is very sandy, you may want to first drill the bracket into a piece of wood or other support before burying it.
Screw the four thumb screws into the bottom of the device.
Push the device 'feet' into the bracket holes until all four are clicked securely into place.
Fence/Wall Installation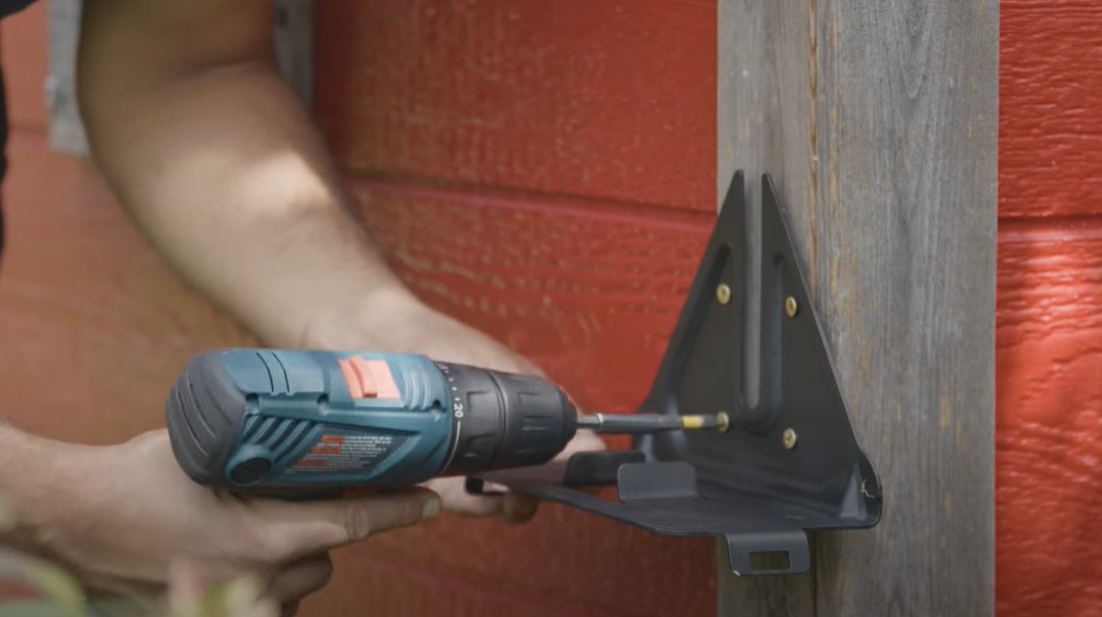 Installing up high can allow you to reach slightly farther as well as avoiding obstacles.
📝Note: We do not recommend installing OtO higher than 3-4 feet the water will be blown away in the wind.
Use the four included wood screws to drill the bracket into a fence. We suggest using a level.
Screw the thumb screws underneath the bracket and into the unit.
Optional: Security
For added security, you can lock your device to a permanent structure by attaching a light chain and padlock to the steel loop at the bottom of the unit.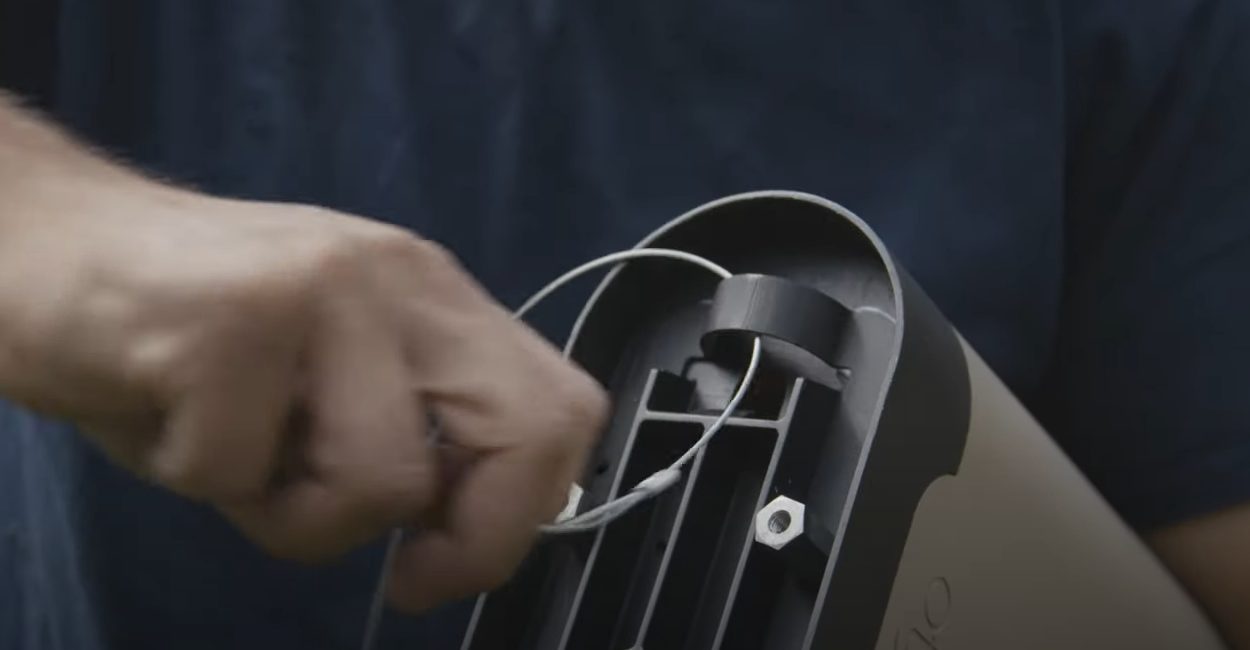 Step 5: Set zone boundaries
Once you've mounted your unit in your desired location and paired to the app, you're all set to begin setting zone boundaries. The fun part!
Tip: Install your device and set up your zones on a sunny, calm day. Setting up when there are high winds may make your zone barriers inaccurate, or the device will not be able to water at all.
Ensure your OtO is attached to water, there are no leaks anywhere along the line, and the water is turned all the way on.
Select Add a Zone from the device overview page.
Tap Set Zone Boundaries.
You will be able to choose from three types of zone boundaries:

Spot - waters individual 'points' such as trees, potted plants, and shrubs
Line - waters along a narrow line for lines of hedges or gardens
Polygon - fills in a defined polygon shape

After selecting the zone boundary type, you will be prompted to active the Wake switch (or button) again. Turn the head away from you. The device will begin to water.

Tip: The first time you turn on OtO it may 'sputter' loudly. This is normal and just means air is coming out of the system.

Use the arrow keys to move the water stream towards and away from the device, and the curly arrow keys to turn OtO's head. Press and hold to make bigger movements. Tap to make small adjustments.

Spot: Simply place 'points' where you want OtO to water.
Line: Place points along the line of where you want OtO to water. The connected line will show you where OtO will water.
Polygon: Place points to define the boundary edges. OtO will 'fill in' the middle during a watering cycle.

You can also edit the points you've set.
Press Save to finish the zone.
You can set up to 10 unique zones per device.
Step 6: Demo zone boundaries
After saving your zone, you'll probably want to review what you've just set to make sure it is to your liking.
From the Zone Overview page, tap the blue "Apply Manually" button.
You may need to wake up OtO using the switch or button again.
Select "Demo Zone" this performs a quick pass to show you where OtO will water. Actual cycles will complete multiple passes and put down much more water. The purpose of this mode is just for you to verify the zone location is correct. NOTE: OtO sleeps to conserve battery power. You may need to wait up to 5 minutes for OtO to wake up and for watering to begin when using the Apply Manually function.
Step 7: Add solutions
Once you've finished creating all the zones you want. you're ready to add your solutions such as fertilizer and pest control.
On the Device overview page, select the bay to fill.
Scan the barcode from the top of the bottle. The device now recognizes this bottle and you can assign it to the available zones.
Step 8: Customize
The OtO app was designed to be flexible so you can set your device to run the way you want! Each new zone you create will come with a default application schedule of three times per week at 6:00am, however you can change this at any time.
In the zone page, you can:
Edit the Zone Schedule
Edit the Solution Application Schedule
Edit the Watering Limit
Edit Zone Boundaries
Toggle Solutions on or off
Toggle Weather Intelligence on or off
Rename or Disable a zone
Additional Support
Quick Start Guide
Your OtO device includes a printed version of the quick start guide. In case you need a digital copy, download a PDF version at the bottom of this article.
Video Tutorial
Watch this video for step-by-step instructions on how to set up your OtO device quickly and effectively.
Note: The content of this video will be updated this summer.
How to Plug in OtO
There is a plug on the bottom of the device that is protected by a waterproof cap. Use a screwdriver or a key to leverage the plug out from under the device.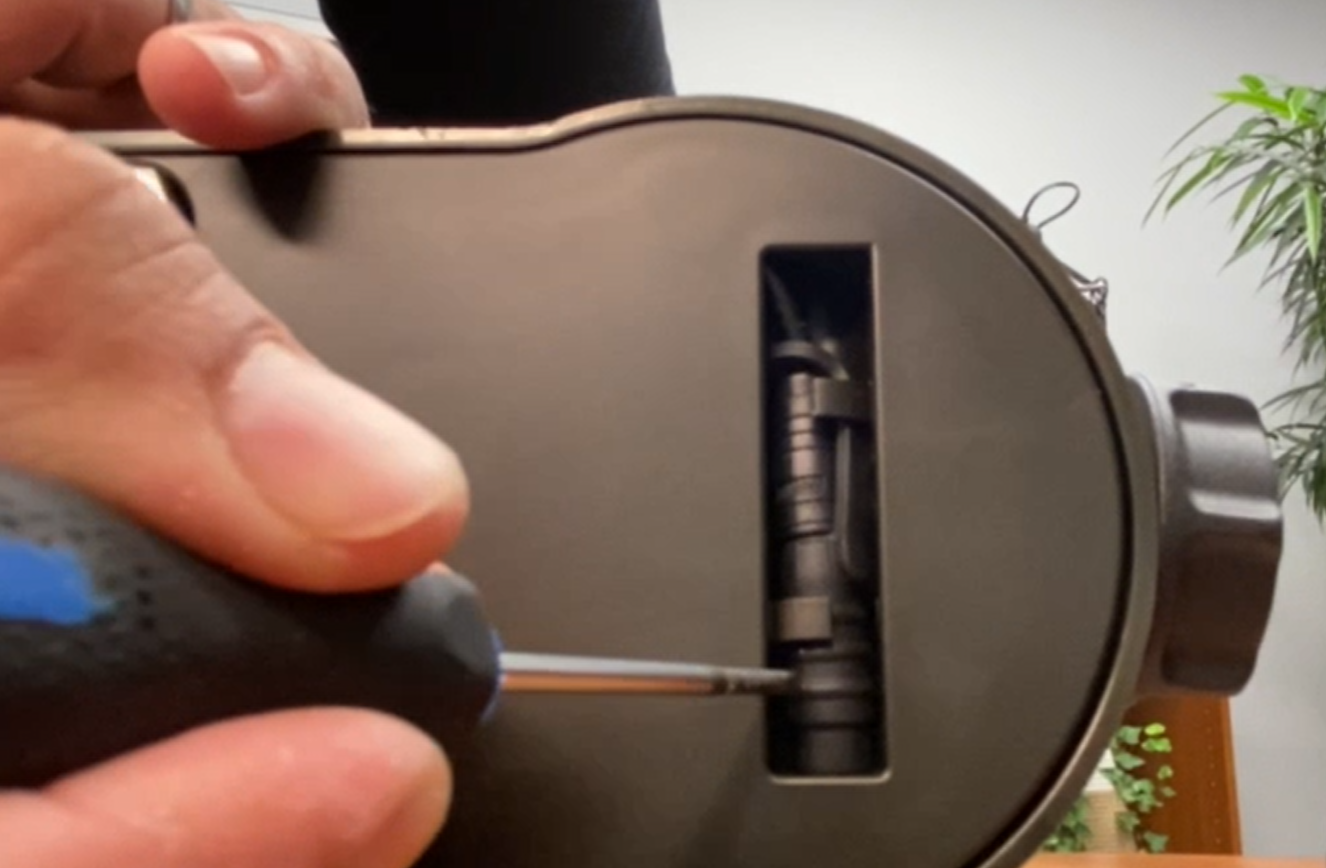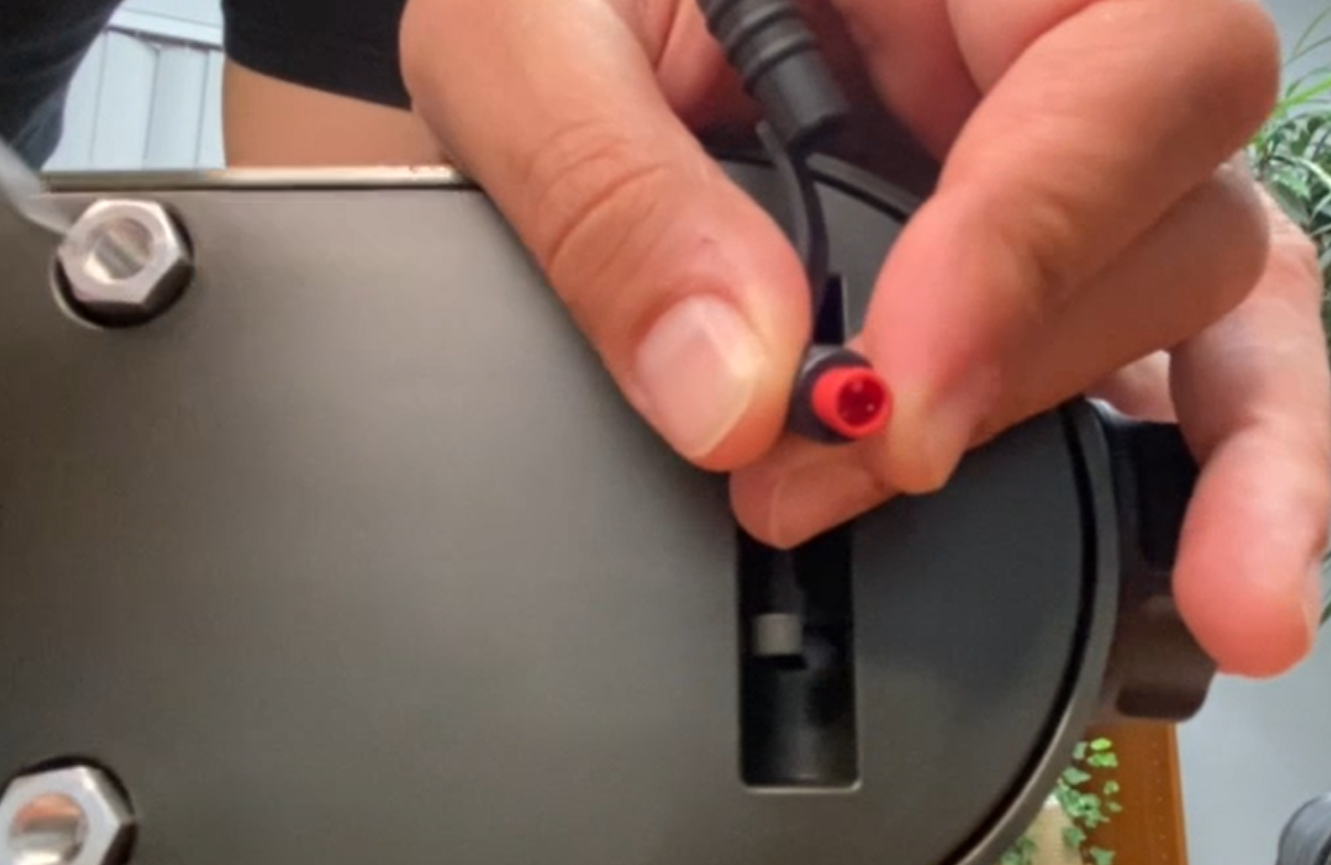 Once it has been plugged into the power cable or external solar panel, you can tuck it back into the groove.
Helpful, Detailed Guides
Need more support?
Email care@otolawn.com or Submit an Issue through the OtO Lawn app.