Wi-Fi Setup Best Practices
OtO will only work on a 2.4 GHz network
If you have a dual-band router, you'll want to make sure to connect to a separate 2.4 GHz band—not the 5GHz band. As there are a wide variety of routers, modems and internet service providers, we recommend reaching out to your provider for guidance on how to do so.
Test the WiFi strength before mounting the device
Before mounting and connecting your OtO to water, we recommend testing the WiFi strength using the app. Simply place the OtO in your desired location and check for a moderate to strong WiFi signal on the app.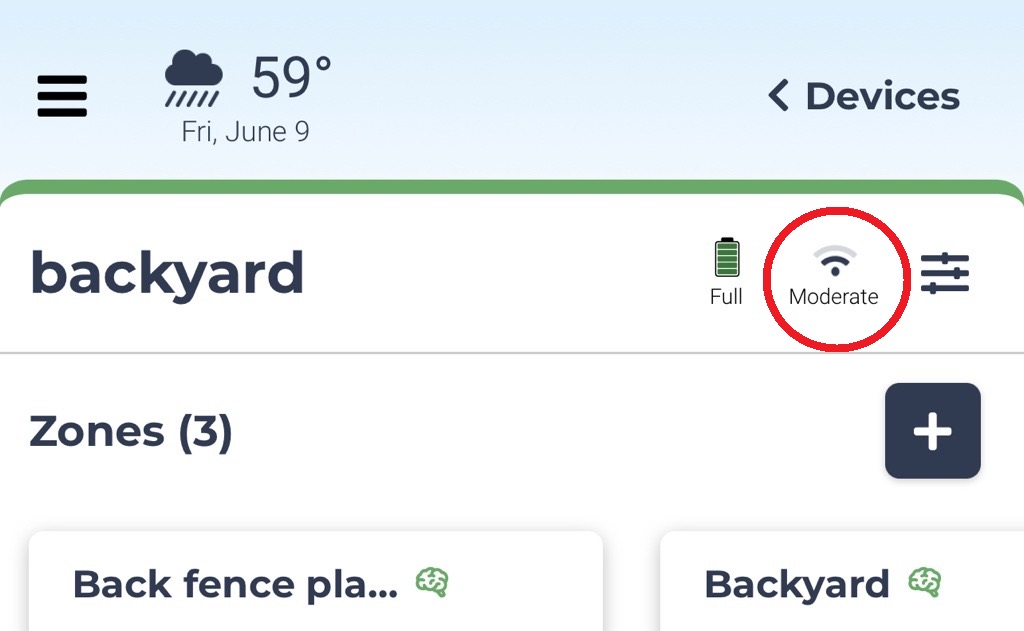 Make sure to pick a place within a good range of your network. Thick or insulated walls can greatly reduce WiFi signal strength even if your router is close by.
Connect to the nearest access point (router or extender). Try different access points if you're experiencing low signal.
Note: Please keep in mind that the signal strength of OtO is usually lower compared to the signal strength detected by your phone. Therefore, when selecting a location for your OtO device, it is crucial to ensure that your phone is receiving a strong WiFi signal with full bars at that specific point. This will help ensure that OtO also receives a moderate to strong signal there as well.
How to change the Wi-Fi network?
If you want to change the WiFi network OtO is connected to after you've already set it up, simply go to the Device Settings from the Account Overview or Device overview page.
Note: You will need to change the network credentials over Bluetooth, so you must be beside your OtO device so you can press the switch.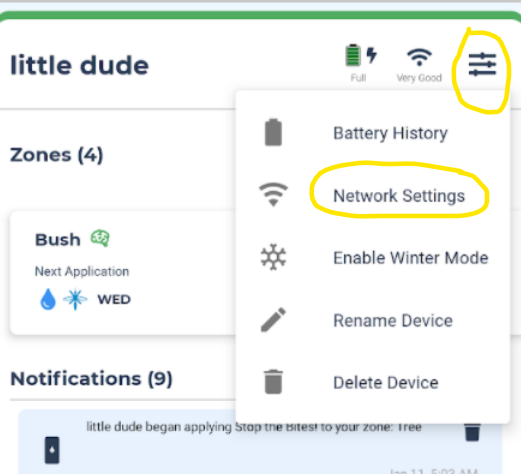 As of app version 1.3.3, (July 28) users can also manually input their Wi-Fi network: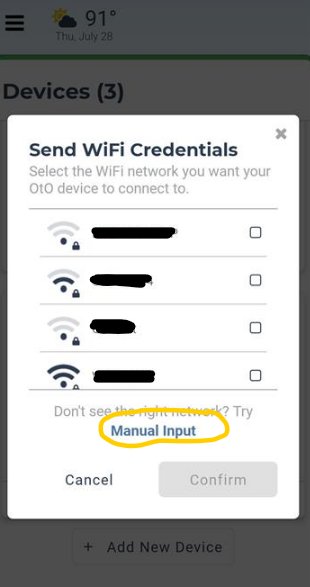 For more information about Wi-Fi, check out our Wi-Fi: Troubleshooting Guide