Yes, in the OtO Lawn Care Manager app you can control the maximum amount of water your OtO device applies to each zone.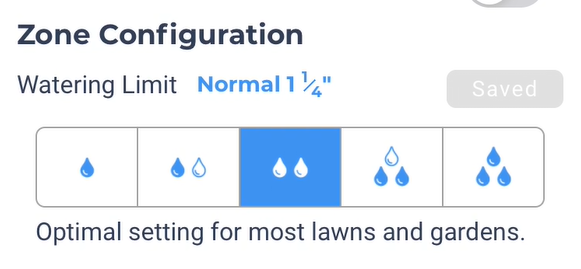 You can adjust the watering limit from Eco ½ " all the way to Extra Heavy 2".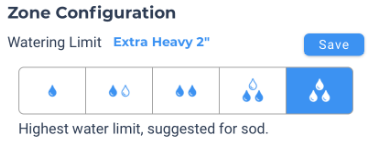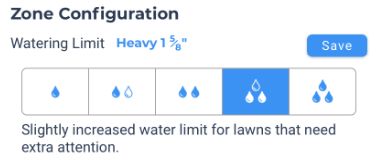 Choose Heavy 1 5/8" or Extra Heavy 2" if you noticed that the recommended Normal 1 ¼" watering limit is insufficient for your lawn. This could be because you live in a hotter than average area or your lawn just simply needs more water.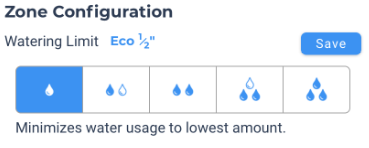 Go with Conserve 7/8" or Eco ½" if you wanted to save on your water bill or just save water. However, this might cause your lawn to be under-watered - so be careful if you want to keep it green!