Some customers have found that after a certain amount of time - perhaps after putting OtO away for the winter - that their reach has been significantly reduced. Here's what you can do.
Step 1: Check the hose you're using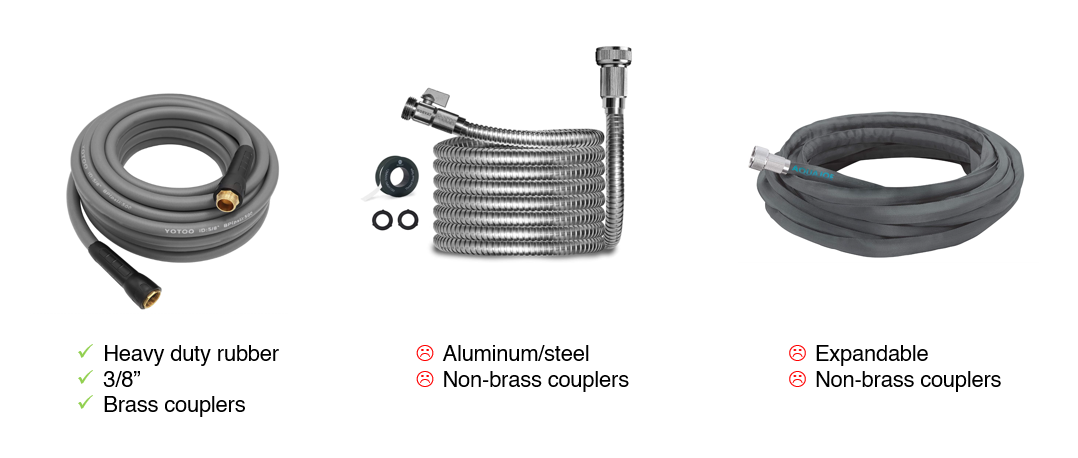 OtO's hose inlet is brass, therefore you must use a hose with brass (or plastic) couplers. Anything coated in aluminum or zinc will corrode with brass and may become difficult, if not impossible, to remove over time. This corrosion can also significantly reduce OtO's reach.
Ensure you are using a heavy duty rubber hose with a diameter of at least 3/8" (3/4" is even better). Do not use an expandable hose or an aluminum hose (which can corrode) as it will affect the reach.
Ensure your hose is not tightly coiled or bent around a corner. This can reduce water flow, reducing reach.
Step 2: Check the hose inlet & screen washer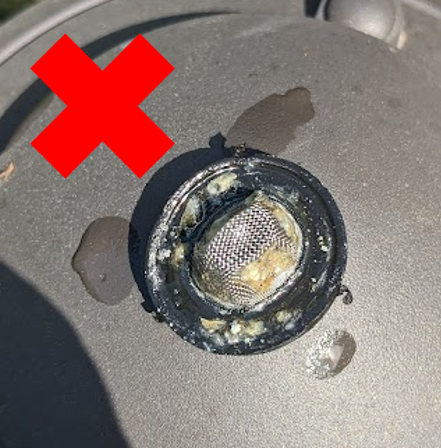 If there is build-up on the screen washer (as shown above), remove and clean it. This should be cleaned 1-2x per year.
Clean out OtO's hose inlet too.
Clean any buildup or residue on the threads in the hose itself. Again, make sure the hose has brass couplers and is a wide rubber hose.
Step 3: Check your spigot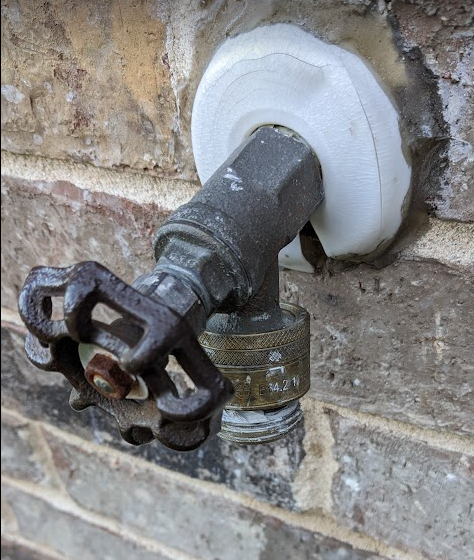 Most homes have brass spigots, therefore the same rules apply: only pair metals with like metals. Check to make sure your hose hasn't corroded or started to retain buildup at the spigot.
While you're there, make sure you have it open ALL the way.
Step 4: Double check you water pressure hasn't changed
Using a pressure gauge, check your water pressure at hose-end (where you attach OtO). If it is below 50 PSI, OtO will not be able to reach 30 feet.
Step 5: Try setting up a new zone
Set up a brand new zone and see if you can reach the distance you used to before.
How can I increase my water pressure?
You can sometimes increase your home's water pressure at your pressure regulator.
Check out the video below to learn how to do this!
If you are still experiencing reach issues after trying all the steps above, we're here to help. Send us an email to care@otolawn.com and we'll be happy to assist you there!