Other than the fact that they both water your yard, they're pretty different!
OtO much more affordable and does far more than any in-ground sprinkler system.
In terms of cost, in-ground systems usually start at a few thousand dollars, paid up front due to the labor-intensive nature of installation. There is also an annual service fee for maintenance, not to mention the fees associated with winterization, broken heads, and leaky pipes.
The OtO device requires a one-time purchase and that's it. No annual service fees. No worries. It's also a smart sprinkler, meaning using an intelligent watering schedule based on a variety of factors like wind, rain, and sun, OtO will save you money through water conservation. No need to worry about turning off the sprinkler if it is going to rain while you're on vacation, OtO will adjust its schedule accordingly.
In-ground sprinkler system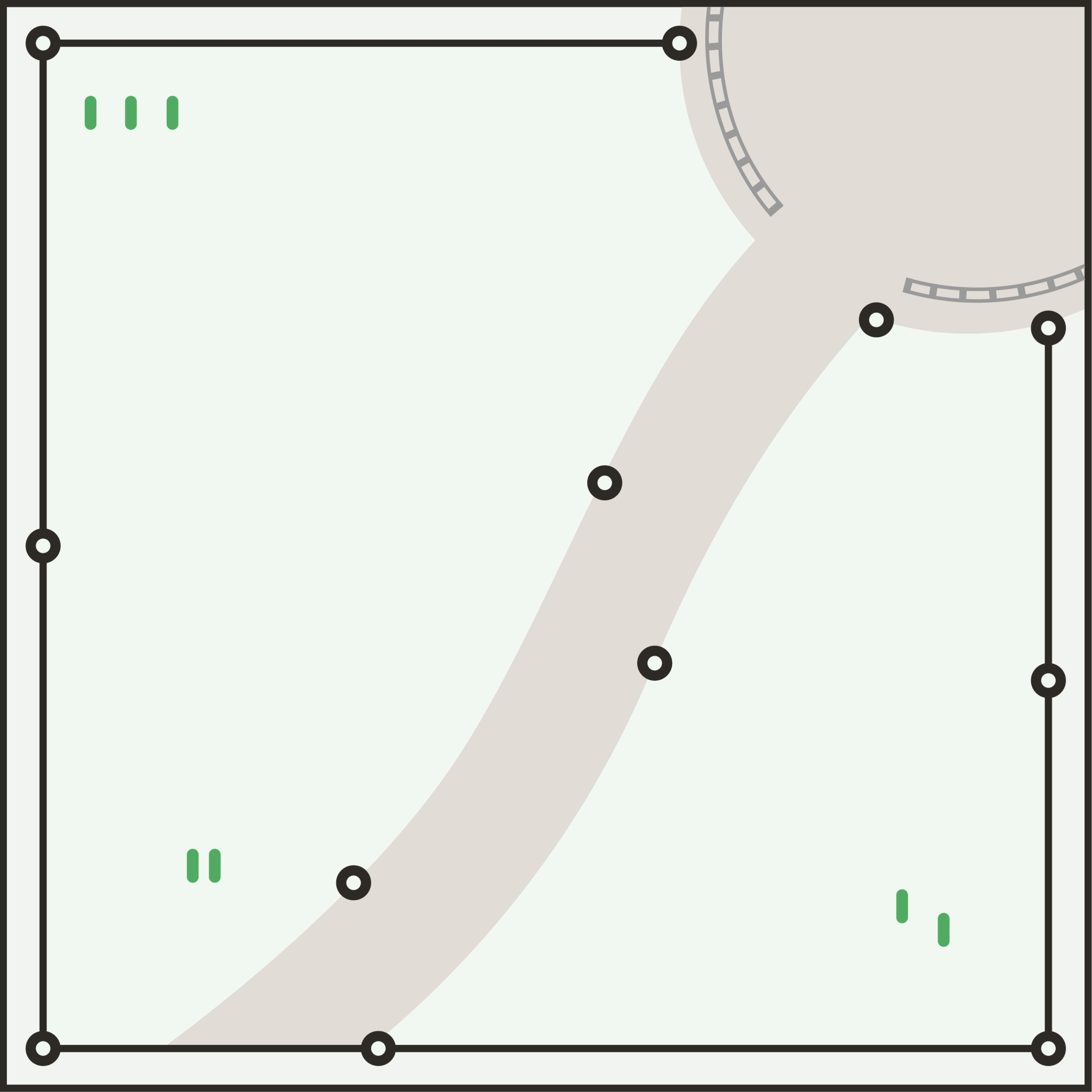 OtO Lawn device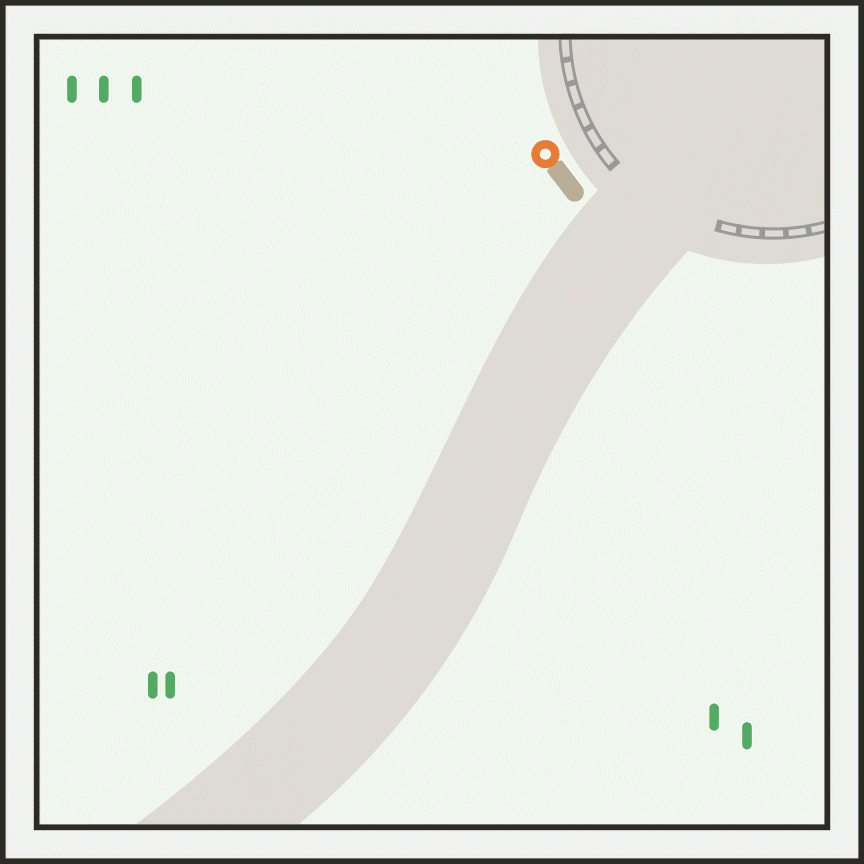 OtO is a precision watering device, meaning it understands the layout of your yard and will only water the areas where programmed. It can reach those tricky corners that can be difficult - if not impossible - to reach with in-ground sprinkler systems as well as avoids overspray and wasting water on pavement.
Finally, unlike in-ground water sprinklers, OtO can also add treatments directly into the water spray including weed treatments, pest repellent, and fertilizer. These solutions are added directly to the water according to an intelligent schedule set out by your OtO device, no prior expertise or complicated mixing necessary on your part.
See the chart below for a cost comparison!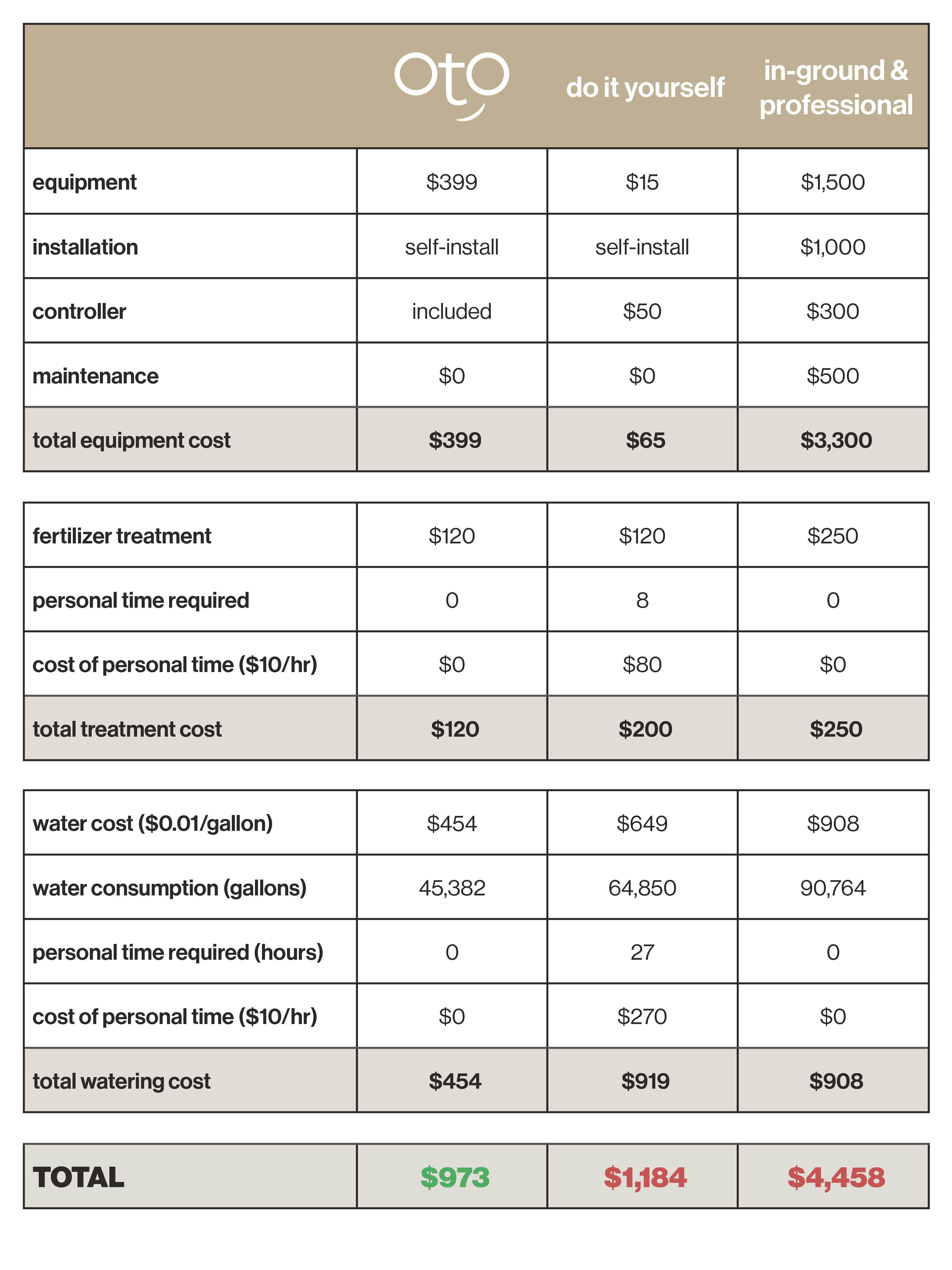 Based on two seasons of use for a lawn of approximately 2,800 sq ft.