OtO was built with both hardware and software security in mind.
Each OtO unit has a steel and aluminum frame, which may be used to lock the device to a permanent structure using a chain or cable and a lock.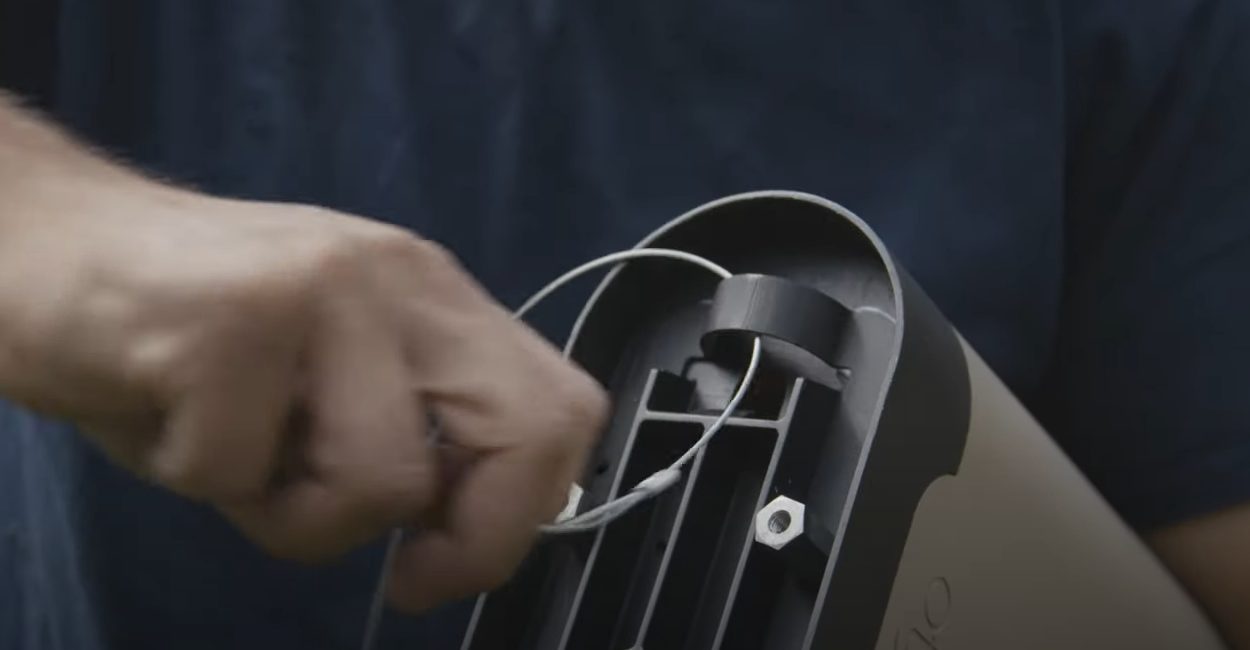 Note: the widest part of the loop is 3/8".
In addition, each OtO unit is securely programmed to a be tied to a single account. If someone steals your OtO device, it won't work unless they know your username and password.