Ever wanted to put OtO in the middle of your lawn without the hose running through the middle? Here's a great guide on how to do so with minimal effort.
💡Do you have to trench when using OtO? No, you do not have to bury the hose! Most customers do not bury the hose or do any trenching at all. This video is simply an alternative suggestion for those who may find it helpful.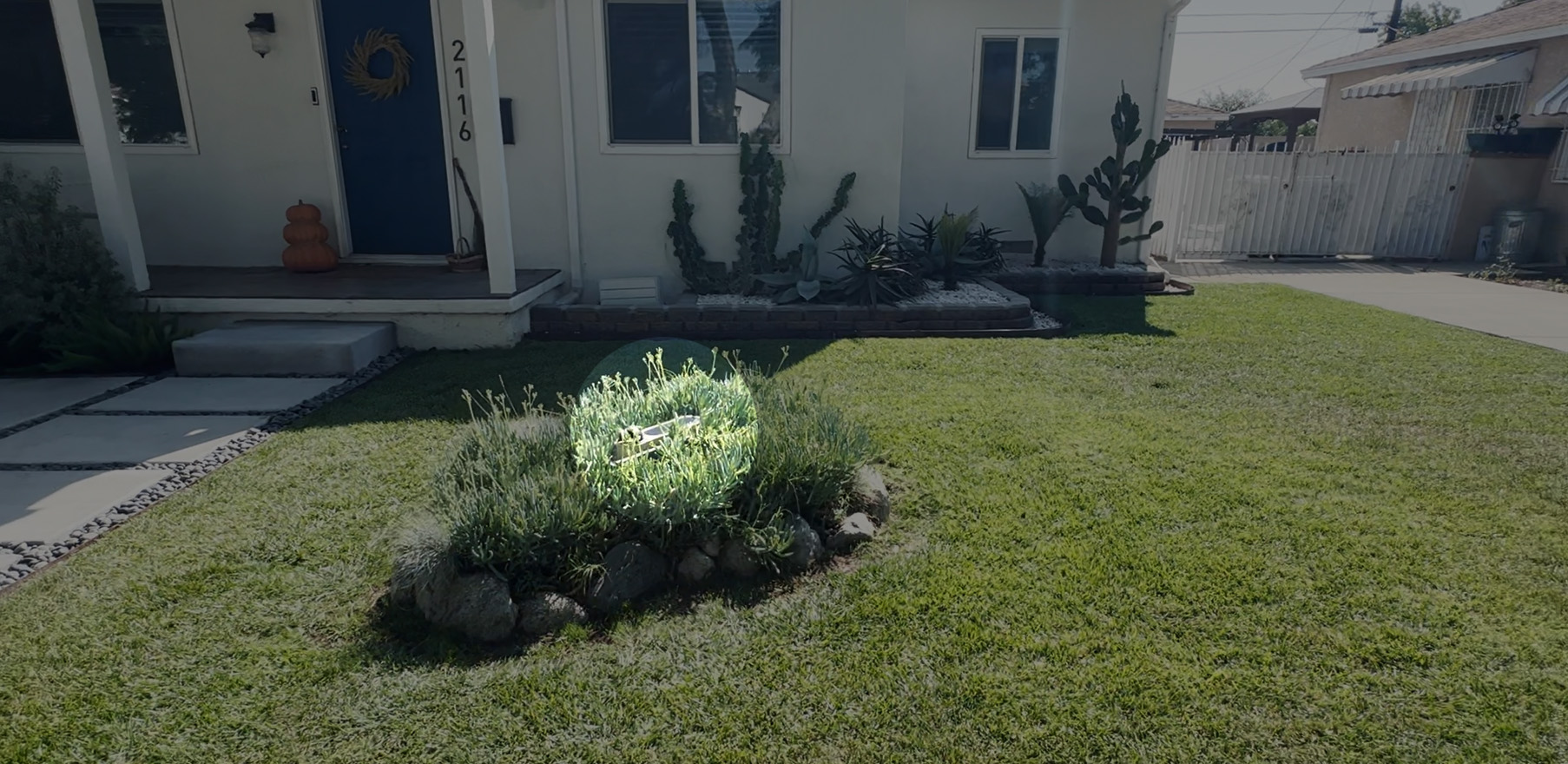 Our customer designed a clever way to put OtO discretely in the middle of their yard by burying their hose in a wide plumbing pipe. This eliminated the need for purchasing additional connectors, allowed OtO to be aesthetically camouflaged in the middle of her front yard, while also allowing OtO to reach every corner of her yard.
What you'll need:
An OtO device
A 50-foot, heavy duty garden hose with brass fittings
An outdoor-safe plumbing pipe
1 DIY protective wooden frame (this one is 21L x 7W x 10H"). This will protect OtO from mud, as well as give you quick access to it.
Recipe:
Place OtO roughly where you want it to be in your lawn. Figure out what your max reach is based on your water pressure. Find a place in your lawn where OtO can reach all your plants.
Bury an outdoor-safe plumbing pipe between the OtO and the spigot.
Thread a high-quality (brass) hose through the pipe.
Create a ~3 foot garden bed around OtO. In the middle of the flower bed place your protective frame. The box should have enough space so that you can reach in and detach OtO from the hose if required. The hose threads through a hole on one end of the box. ⚠️ Do not bury the OtO device itself. Doing so can permanently damage the unit preventing it from working.
Build up the soil and plants around OtO's box, making OtO slightly lower than the ground around it so it was easier to further camouflage.
Don't forget to keep OtO secure inside the box by using the provided steel bracket.
Use the OtO app to set up your zones.
Here's a great diagram that illustrates this recipe!

This customer set up two separate zones for her front yard, one that covers all the plants in the OtO bed as well as her grass, and one line zone for the plants under her home's windows.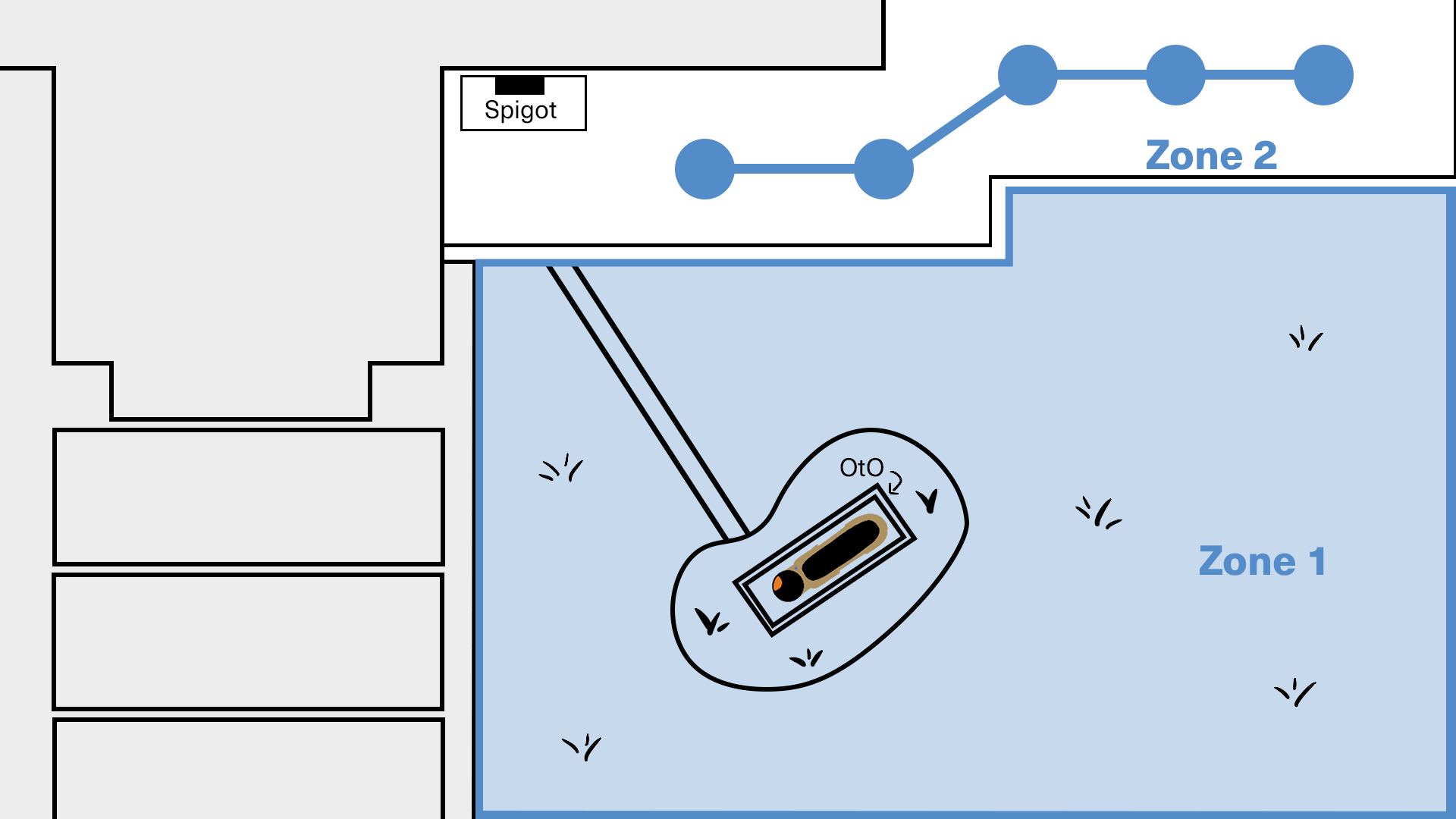 And that's all it takes! This is a simple, easy to implement, and easy to install way to put OtO closer to the middle of your yard so you can reach more of your lawn using a single device.
Learn More:
Got a great setup recipe for us? Have questions about this recipe? Reach out to us at any time!