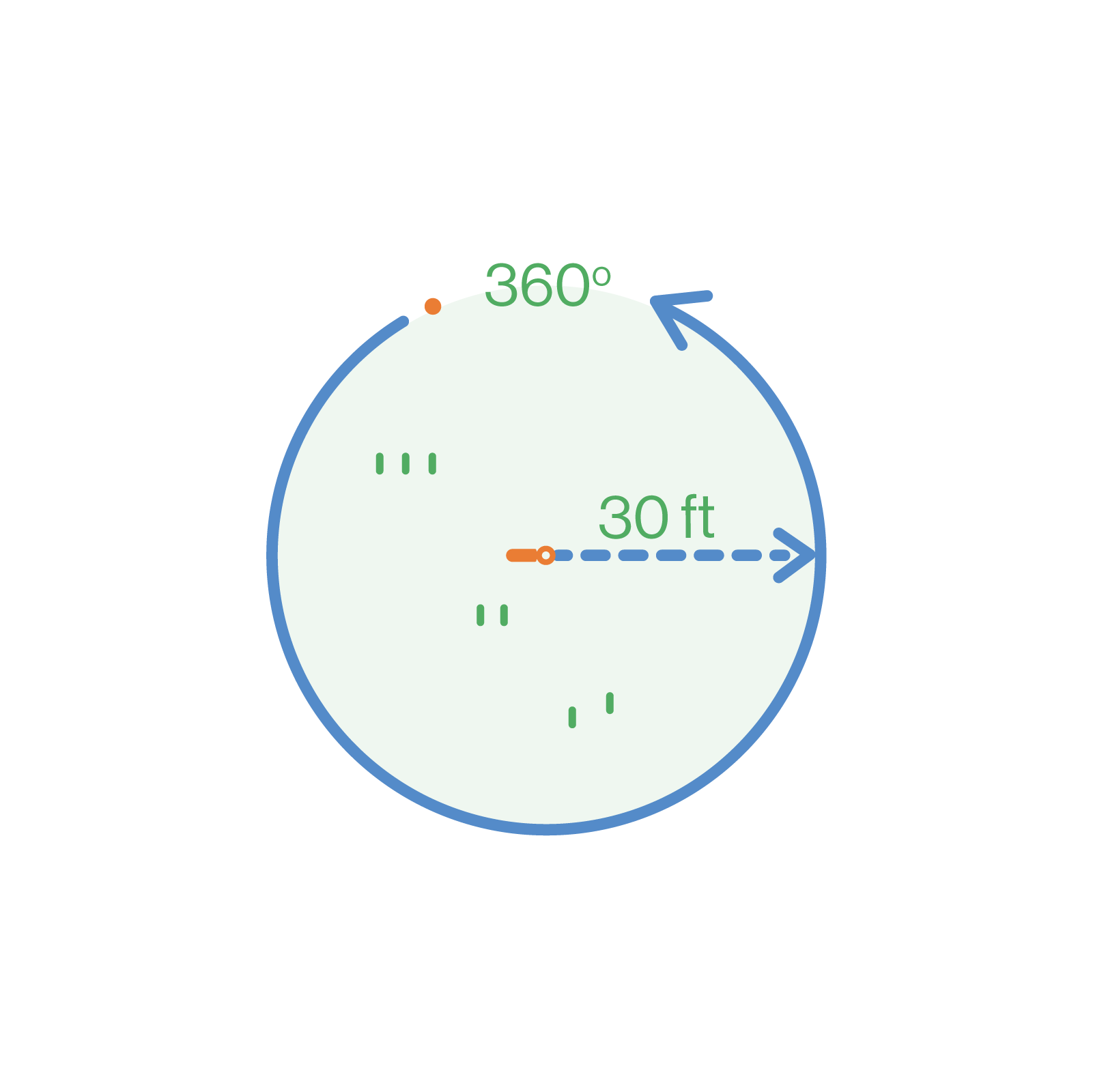 Each unit can reach a spray throw distance of up to 30 feet at a flow rate of 6.3 GPM (gallons per minute).
This means, each individual device covers up to 2,800 square feet.
Within this coverage, you can set up to 10 separate irrigation zones, in which you can customize the watering level, solution application, and application schedule.
What if my flow rate is lower than 6.3 GPM?
It can run at a lower flow rate, but it will not reach 30 ft.
What if my flow rate is greater than 6.3 GPM?
If you have a higher flow rate it will not reach further than 30 ft.
How do I know my flow rate?
Feel free to reach out if you have any other questions!